Hong Kong Transfer Pricing 2022: Reminder of Deadlines and Action Point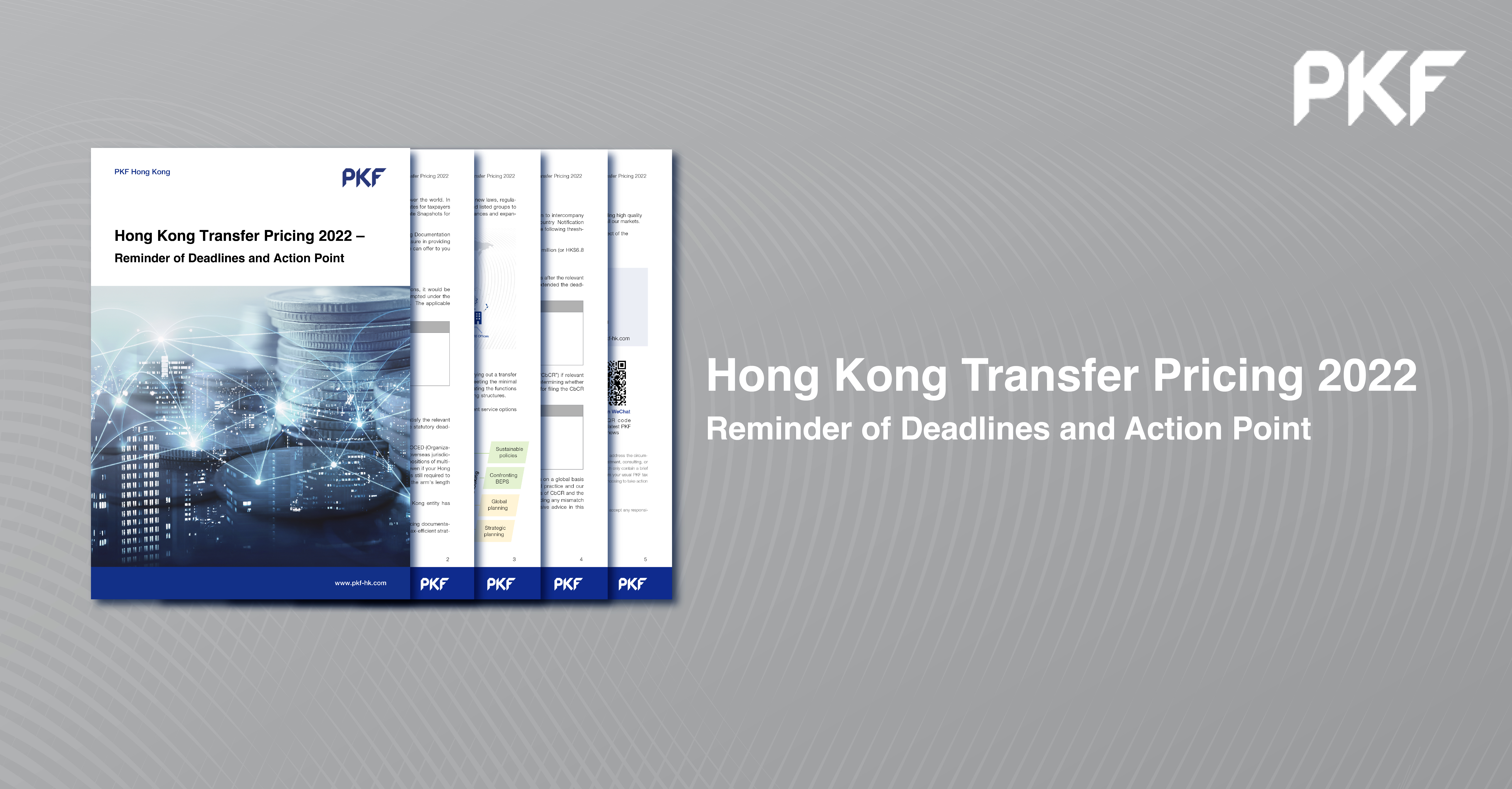 2022-05-18
The COVID-19 pandemic has caused disruptions to business operations in different industries over the world.  In view of the pandemic, the Hong Kong Inland Revenue Department ("IRD") has extended the due dates for taxpayers to complete certain tax returns under the Block Extension Scheme – please click here for our Tax Update Snapshots. 
Notwithstanding the above, please note that the deadlines for preparing/ filing the Transfer Pricing Documentation and Country-by-Country ("CbC") Reports have remained unchanged.  In this regard, we take pleasure in providing you with this article to remind you of the relevant deadlines and the wide range of servicesthat we can offer to you in relation to transfer pricing matters
This newsletter provides information as follows:
Deadlines for Master File and Local File, Country-by-Country Notifications, Country-by-Country Reporting
PKF Hong Kong's Transfer Pricing services options
For further enquiries, please feel free to contact your usual PKF tax executives, or reach out to our Tax Manager Jeffrey Lau (jeffreylau@pkf-hk.com) or Tax Partner Henry Fung (henryfung@pkf-hk.com).
Download document