How does Hong Kong's Economy Fair in Face of the US-China Trade War?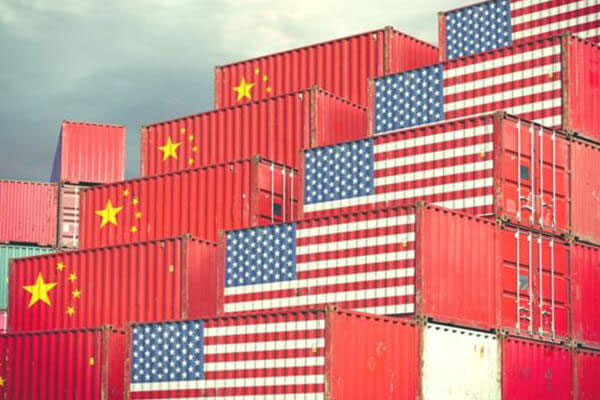 2019-02-21
Hong Kong, a member of the World Trade Organization, has a free port and promotes free trade policy. However, we are not immune to the effects of the US-China Trade War. 
As a result of the growing US-China trade deficit, tension has been building between the world's two largest economies. There are also concerns over American jobs and wealth, intellectual property rights, national security, cyber-theft, currency controls, and market access. To resolve these issues, the US began imposed tariffs on Chinese as leverage to get China to agree to a new trade deal.
Since mid-2018, US has imposed tariffs on US$250 billion worth of Chinese products, and China has retaliated by applying tariffs on US$110 billion worth of US goods. A 90-day truce, which ends on March 1, will see both sides suspend additional tariffs. In order to settle their trade disputes, China and US delegations wrapped up 2 days of negotiations in Washington, D.C. on January 30 and 31.
Hong Kong is home to one of the world's most important financial centers and trading ports. The trade war will, directly and indirectly, impact our economy, including our cross-border companies, re-export business, and the stock market.
Tariffs will hike up the price of imported goods. Hong Kong companies that operate in Mainland China will see an increase in the price of raw materials and the cost of production. US products, such as agricultural products, food, textiles, metal products, and machinery, are hit with tariffs from 5% to 25%.
Chinese Companies or foreign investors can look for alternative suppliers; but in the meantime, the rise in costs will be a burden for both suppliers and consumers. Concurrently, products exported to the US become more expensive compared to domestic goods if they are slapped with US tariffs. 
Tariffs ultimately decrease the competitiveness of the goods and can adversely impact the re-export trade in Hong Kong. The Hong Kong Government estimated that 1.4% (HK$53 billion) and 2.2% (HK$83.6 billion) of Hong Kong's total export (based on 2017 figures) are affected as a result of US tariffs on US$50 billion and US$200 billion worth of Chinese goods respectively◥. 
The impact will magnify if the US-China trade war escalates and no deal is struck after the 90-day truce. Both the job security and income stability of those working in the trade and logistics industry are at risk.
Lastly, the Hang Seng Index's dip in performance since mid-2018 coincides with the beginning of the trade war. Trade tensions, retaliation, and tariffs from both parties have cast uncertainty and concerns over the economic environment and business performance. Market sentiment is bearish and prices are expected to fall.
All eyes will be on US and China to see how the trade war unfolds. Despite the initial positive tone from recent trade talks, President Donald Trump commented that there is still a "sizable distance" between the two countries to reach a new trade deal. The truce period may be extended to iron out all details, including a verification mechanism that will allow the US to check that China is meeting the terms and agreements. Until then, Hong Kong will have to bear with the consequences of the trade war.
◥Research Office, Legislative Council Secretariat. (2018, July 17). Retrieved from Legco Reach Publication.