PKF Hong Kong - Global Reach, Local Touch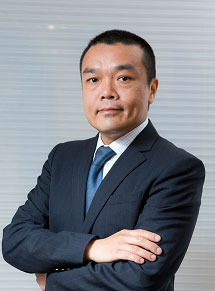 Derek T S Wan
Partner
Tel: (852) 2969 4063
Email: derekwan@pkf-hk.com
Professional Experience
Derek joined PKF Hong Kong in 2001 and has been a Partner since 2006. Before joining PKF Hong Kong, he worked in a Big 4 firm with his last position as Audit and Assurance Manager.
To date, Derek has over twenty years of audit experience in various industries. His portfolios include limited and multi-national clients.
Apart from his audit experiences, Derek is adept in providing business advisory services, such as risk management, internal control, corporate governance and other advisory services.
Industry Expertise
Construction
Engineering
Manufacturing
Trade
Logistics
Financial Services
SEO Regulated Entities
Investment Funds
NGOs
Professional Qualifications
Practicing Member of the Hong Kong Institute of Certified Public Accountants
Return to directory